Find the Perfect Enhancer for your ring!
Virtual Fit by TwoBirch - A new innovative way of replicating your ring, guaranteeing a perfect fitting ring enhancer.
Virtual Fit also enables you to visualize how the enhancer will fit your engagement ring.
---
How it works
Our proprietary Virtual Perfect Fit process provides us with all the measurements necessary to produce a great fitting ring enhancer.
We use photographs of your ring to create a resin duplicate. Using the resin duplicate, our jewelers can create a perfect fitting enhancer for your ring.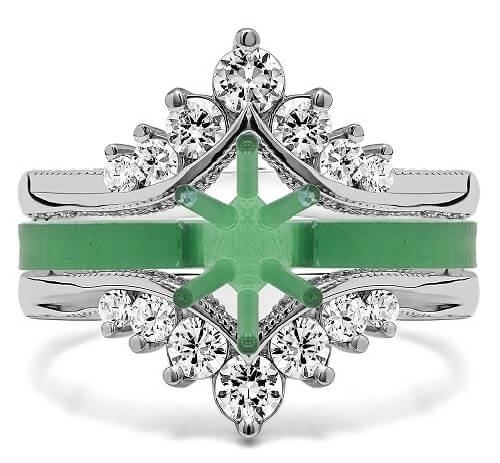 ---